We are committed to partner with like-minded people to create meaningful, unique and thoughtful experience and deliverable that inspire.
Drool Stamps x Plain Vanilla
We created the main visual for Plain Vanilla's Christmas merchandise and collateral. Following the theme of "A Christmas Village", we created a stamped art inspired by community, the warmth of Christmas spirit and iconic Christmas elements.
Drool Stamps x Binggrae
We collaborate with Binggrae to create a stamped artwork based on their signature Samanco ice cream. We launched a successful giveaway paired with exclusive workshops for our winners.
Esplanade: Huayi Festival
We were invited by Esplanade to do a documentary with veteran seal carver Lee Boon Chye on how our individual practices offer others a chance to explore different facets of our identity through printmaking.
Watch documentary here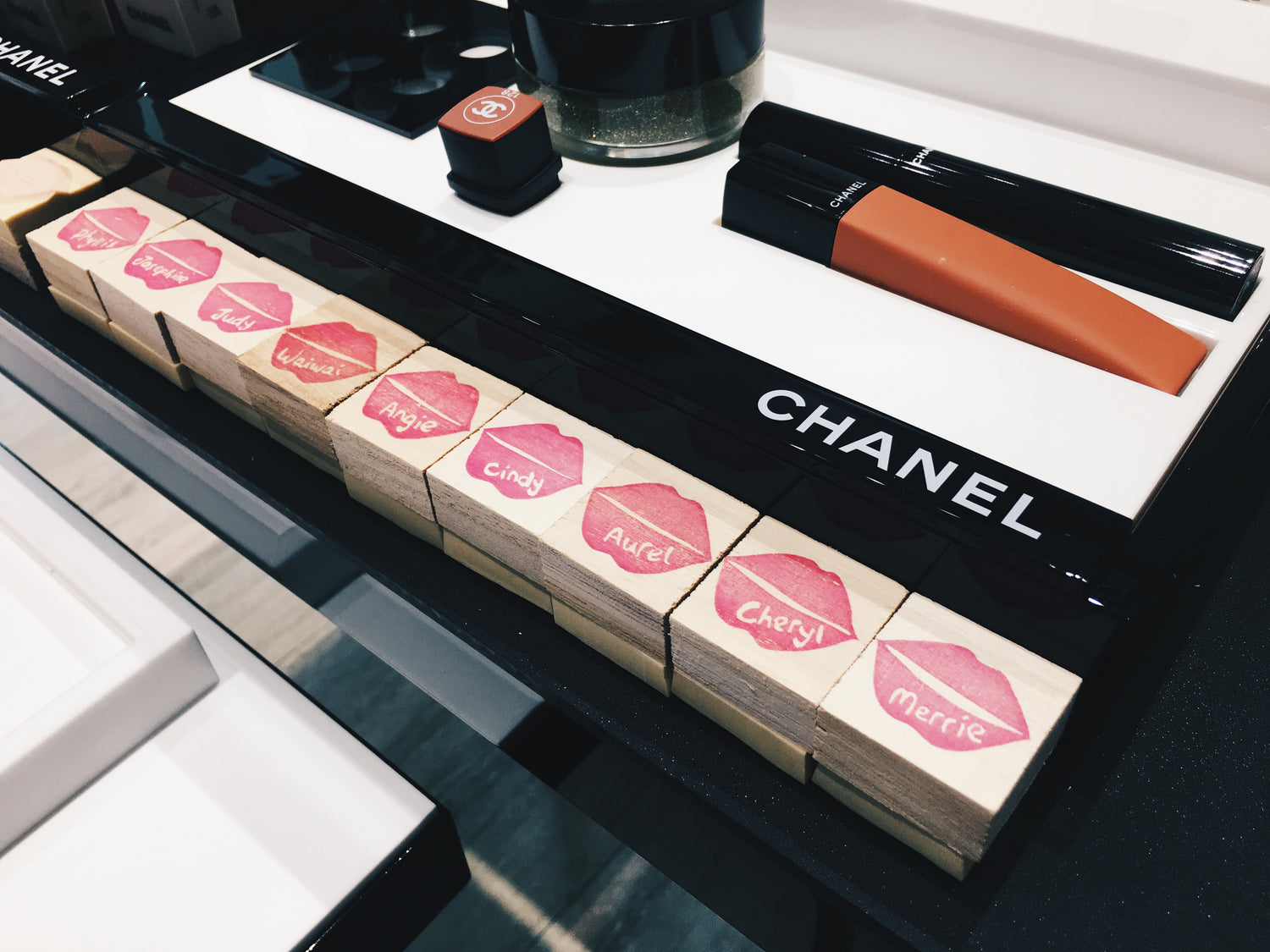 Live Carving (Chanel)
We provided a unique brand activation idea for Chanel with a setup of live-carving station for customers who made in-store purchases to receive personalised name stamps on the spot.
Drool Stamps x Artscience Museum
We ideated and carved a series of interactive stamps for Artscience Museum's public event based on the theme 'Resilience', celebrating our first National Day post pandemic.